Customer Case Study: South Dakota Based GenPro Energy Solutions Facilitates Renewable Energy Projects Around the World
by Tracy Fosterling on Feb 14, 2018

From cost-effective solar PV and energy efficiency solutions to customized development and consulting services, South Dakota based GenPro Energy Solutions is facilitating renewable energy projects all around the world. Founded in 2003, GenPro established itself initially by focusing on solar water pumping solutions throughout the Dakotas. Fast forward to today, the company serves over 200 energy dealers, developing and supplying projects throughout North America, South America, Asia, Africa, the Middle East and the Caribbean.
The company is committed to providing the right technology for each unique project. Since day one, GenPro has strived to exemplify the core principles of integrity and best-in-class service. President Jeremy Anderson became the first North American Board-Certified Energy Practitioner solar PV installer in the state of South Dakota. With GenPro's rapid growth, they have sourced new talent from both inside and outside the industry to address the ever-changing energy market needs. The GenPro team today is made up of highly-trained associates who are fluent within the industry, and provide solutions from solar & lighting solutions, water filtrations systems and customer consulting.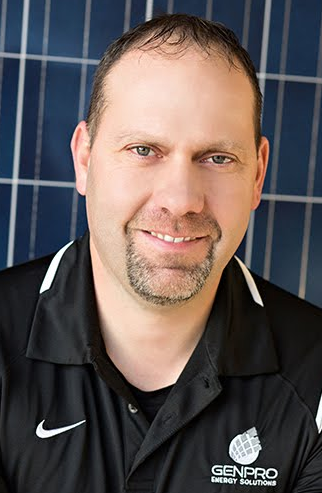 Custom Design, Development & Deployment Consulting
GenPro provides customers design and development consulting services across three major industry sectors, including fluid delivery (solar water pumping and filtration), energy efficiency and solar-powered solutions. Furthermore, the company partners with municipalities, state and national governments, energy producers and private sector to custom tailor the best fit solution for each project. This obviously exposes them to a wide variety of projects, working with many different partners. This is especially true on the solar PV side of the business, where GenPro has executed everything from residential projects to large utility-scale solar farms. Projects range from a South Dakota fish hatchery to the second largest solar farm (3.51MWAC) in Lexington, NE. GenPro is currently installing a (1.55 MW) solar farm in Fremont Nebraska, which was featured in a recent SEPA case study.

Solar Pumping Projects
Millions of people around the world need clean water and have few options for access to the technology to make it happen. GenPro has become a leader in this space, having branched outside the U.S. for several solar pump system projects, bringing purified water to residential and commercial properties. In Haiti the company assisted in installing a solar pump system and solar generator at an apartment complex, providing electricity and clean drinking water to dozens of residents.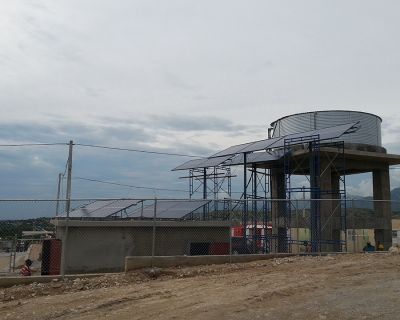 LED Lighting Projects
GenPro has spent several years working with advanced lighting solutions manufacturers to deploy high quality, reliable and cost-effective LED lighting technologies. Based in Tampa, Florida, GenPro Lighting offers a turn-key solution that will create the path of least resistance for an LED upgrade. Their team of consultants consists of product specialists and project managers that understand the unique characteristics of LED technology, how to train and manage a contracting team during the install and how to find and apply for rebates to help offset the cost of an LED upgrade.
Leveraging Energy Toolbase
GenPro has utilized the Energy Toolbase platform since January of 2016. They currently leverage the application for both residential and commercial project development activities. Molly Brown, the Vice President of Energy Production, says ETB is now used as a standard across their organization for all residential client proposals. One feature that has become a part of their routine solar development workflow is the HelioScope integration, where they can instantly import system designs and layouts into Energy Toolbase. "This feature gives us a quick and powerful way to integrate both the design and financial side onto one platform," said Brown. This streamlines the generation of the final GenPro branded customer-facing proposal, which gets produced in ETB.
For larger scale portfolio projects, GenPro utilizes ETB's ability to show multiple facilities with different rate structures within the same proposal. This enables them to calculate and present a comprehensive return on investment (ROI) analysis, across multiple sites. This comes in handy for GenPro as they work with a diverse portfolio of rooftop projects for municipalities, universities, hospitals, and other types of host customers.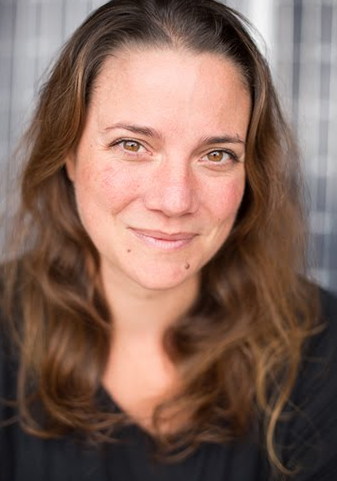 "The visuals in the ETB report make it very seamless to explain the financial implications of installing a solar system."
Molly Brown, VP of Energy Production, GenPro Energy Solutions

So, what's next for GenPro? GenPro plans to continue strategically expanding its technology offerings to meet the economic, environmental and social needs of its clients. Brown says that likely means continued growth and expansion into new markets around the globe. Utilizing the same blueprint that made them an industry leader in their home state of South Dakota, which is a commitment to providing customers with the highest quality, most cost-effective products for their unique project.