CALSEIA Utilizes The Energy Toolbase Software Platform to Analyze Solar Project Economics in Landmark Net Energy Metering Proceeding
by Adam Gerza on Aug 15, 2015
SACRAMENTO, California – The California Solar Energy Industries Association (CALSEIA) the state's leading solar trade association, is utilizing the Energy Toolbase software platform to analyze solar project economics in the landmark Net Energy Metering (NEM) proceeding underway at the California Public Utilities Commission (CPUC).
The CPUC is tasked with creating the successor "NEM 2.0" tariff that determines how the state compensates rooftop solar customers. The new net metering regime must balance policies that support the continued growth of rooftop solar, while minimizing the financial burden placed on other utility customers. The new rules will go into effect when utilities in California hit 5% of their nameplate net metered capacity, which some analysts are predicting could happen in early 2016.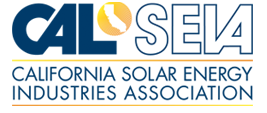 The rooftop solar industry in California is facing an unprecedented triple threat as a result of utility attacks on NEM, rate design changes, and the scheduled expiration of the federal solar investment tax credit (ITC) at the end of 2016. These combined policy changes severely threaten the stability and growth of the statewide solar market. CALSEIA has proposed that the current net metering rules remain largely unchanged in their initially submitted proposal to the CPUC.
Energy Toolbase is an industry leading software platform being used by solar professionals to accurately, objectively and transparently analyze the economics of solar and energy storage projects. Policy organizations like CALSEIA are now leveraging the tool to model different scenarios of project payback economics. Accurately analyzing the effect of various changes for specific customers is becoming increasingly complex.
"The math clearly shows that the utilities' NEM proposals, coupled with rate design changes and the scheduled ITC expiration, would destroy solar project economics and decimate the statewide solar industry," said Brad Heavner, policy director for CALSEIA. "Energy Toolbase has been a great tool for objectively and transparently running different scenarios to determine the payback for different types of customers."
"Solar contractors all over the country use our software to run analysis. We're excited to now have a premier policy organization like CALSEIA leverage our tool as they fight the good fight" said Adam Gerza, the vice president of business development with Energy Toolbase. "While we obviously hope it doesn't come to this, our upcoming release will offer the ability to model any instances where kilowatt-hour exports to the grid are valued at less than the retail rate."
About CALSEIA:
Since the 1970's, CALSEIA has advanced the common interest of the California solar industry, helping make California's solar market the most robust in the United States. Comprised of California solar contractors, manufacturers, distributors, developers, utilities, engineers, consultants and educational organizations, CALSEIA represents a diverse membership committed to growing the California solar industry. CALSEIA is a 501 C-6 non-profit organization primarily funded through membership dues and contributions. Learn more at: www.calseia.org
About Energy Toolbase:
Energy Toolbase is an industry leading software platform for analyzing and proposing the economics of solar PV and energy storage projects. Hundreds of the leading renewable energy developers nationwide use our software-as-a-service product to accurately, objectively and transparently analyze their projects and create customer facing proposals. For more information or to request a free trial, visit: www.energytoolbase.com
Media contact:
Tracy Fosterling
Energy Toolbase
tracy.fosterling[at]energytoolbase[dot]com
866-303-7786 ext. 703
Brad Heavner
CALSEIA
brad[at]calseia[dot]org
916-228-4567