Energy Toolbase will be at RE+ 2022.
by Sarah Wood on Sep 15, 2022
Energy Toolbase is exhibiting at RE+ next week at booth #2682 from Monday, September 19 to Thursday, September 22. Our team is excited to finally be back, full force at the clean energy industry's largest event in North America. We have many exciting events at our booth, including demos with our Acumen EMS™ energy storage partners, a NEM-3 session with CALSSA, and a fun happy hour with our newest financing partner, Luminia. Stop by the booth to check out our newest product updates or say hi to the team.
Join us at booth #2682. Here's a full look at our schedule and who will be at our booth:
Booth Schedule
Tuesday, 9/20, 11 am-noon, Sustainable Capital Finance

Tuesday, 9/20, 1 pm - 1:30 pm, Latest on NEM-3 with CALSSA

Tuesday, 9/20, 2 pm - 3 pm, Demo with Energy Storage Partner, BYD

Wednesday, 9/21, 10 am - 11 am, Green Bridge Energy 

Wednesday, 9/21, 12 noon, Demo with Energy Storage Partner, Socomec

Wednesday, 9/21, 3 pm - 4 pm Luminia

Wednesday, 9/21, 5 pm – 6 pm, SoCal Inspired Happy Hour with Luminia. RSVP

here

.
Find Us at Booth #2682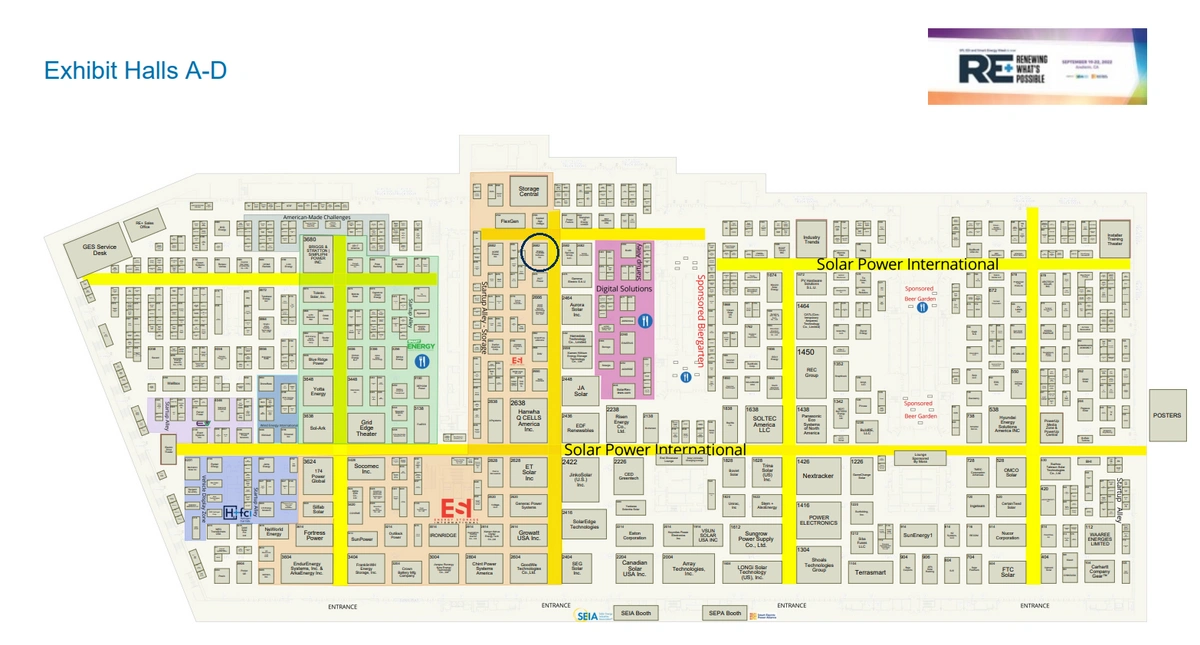 Join ETB and Luminia's SoCal Inspired Happy Hour at RE+
​​​​​Come and have a drink with our team. We're hosting a free happy hour with Luminia at RE+ to kick off our newfinancing integration on the ETB Developer platform! RE+ is transforming the exhibit hall from 5 to 6 pm on Wednesday, September 21 into Anaheim's best Happy Hour destination. Join us at our booth for some beer, wine, and games to unwind after a long day at the show! RSVPhere to let us know you're coming.