Solar Power International 2017 - Preview Blog
by Adam Gerza on Sep 01, 2017
solar power international
Our team is getting excited about the upcoming Solar Power International (SPI) conference out in Vegas, which is one of our favorite weeks of the year. This will be our 4th year in a row exhibiting at SPI, which is always a jammed packed week for our team. We love the opportunity to connect in person with our current users and meet new companies and contacts from all over the world. We've come a long way since our first SPI back in 2014. At that time, our company had 3 employees and about 50 companies using our software. Fast forward to today and we have 15 employees and over 1,300 active users from leading distributed energy organizations across the country using our application.
Technical Training Session

Our Founder and CEO John Gurski will be giving a technical training presentation entitled "Accurately Modeling Net Energy Metering (NEM) 2.0 Solar Projects." This training will be held on Tuesday, September 12 from 1:30 - 2:00 p.m. in "Lagoon B." John will be discussing how to accurately calculate the avoided cost of a residential solar project on any type of NEM 2.0 program. He also will offer best practices for analyzing, proposing, and presenting NEM 2.0 solar project economics to homeowners in a clear and transparent manner that will leave installers better positioned to close the deal.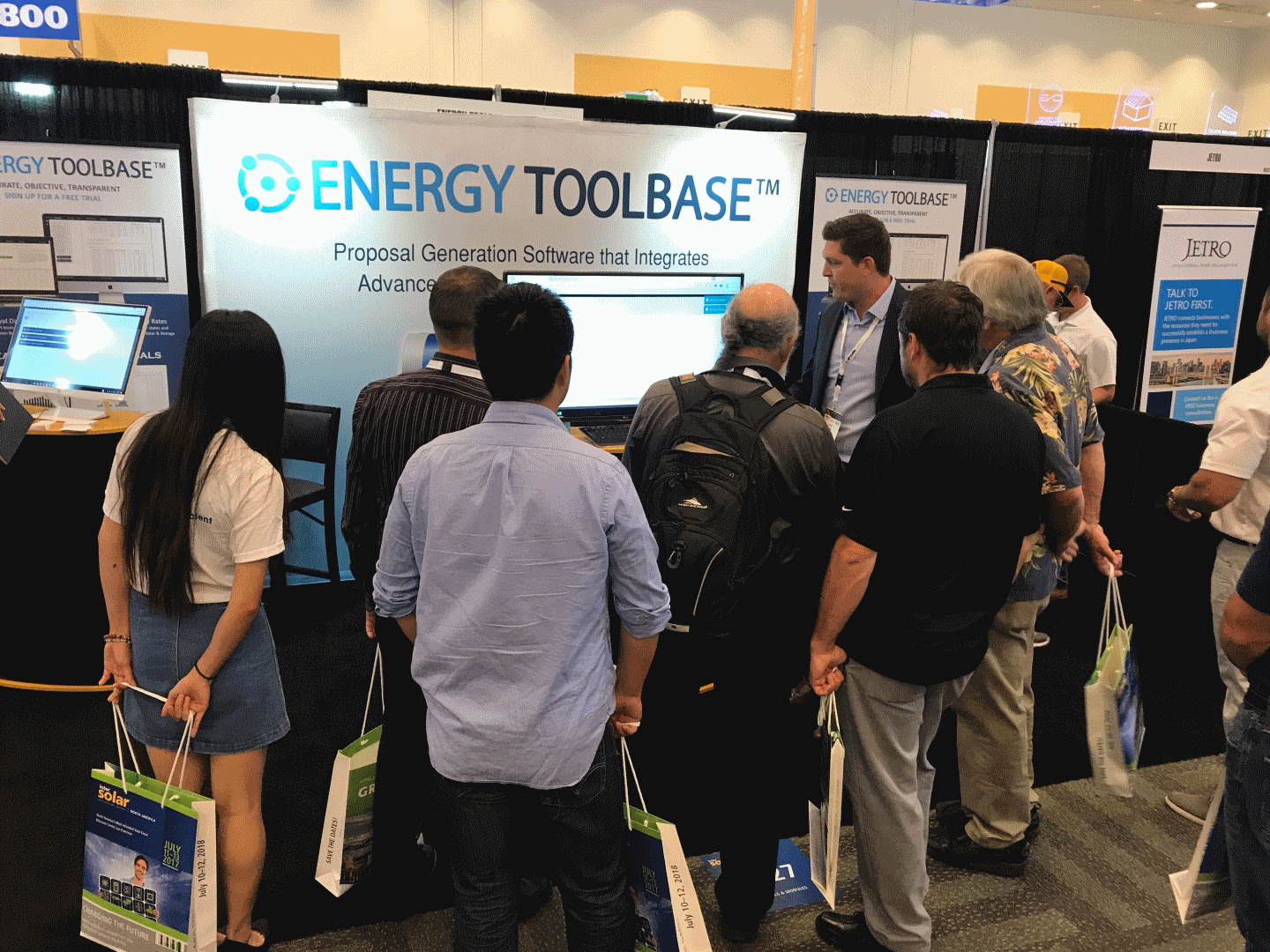 Energy Storage Update
We will be demoing our highly-anticipated energy storage software update all week at SPI. Our new energy storage release has been in planning for over a year and in development for the last several months, so we're excited to be showing it off. Our new update enables users to quantify the avoided cost for any type of behind-the-meter (BTM) energy storage project based on both the storage hardware and controls software of a specific vendor. This enables developers to quickly identify the best storage use-cases so they can focus their development resources efficiently. Whether modeling a standalone storage project or pairing it with PV, users can model any combination of control strategies, including "peak-demand shaving," "TOU arbitrage," or "self-consumption" and then optimize the system size for greatest savings.
Daily Workshops at our Booth

We will be hosting brief presentations at our booth again this year with a couple of our valued integration partners. These will be brief, focused presentations that demonstrate how to get full benefit from our specific integrations.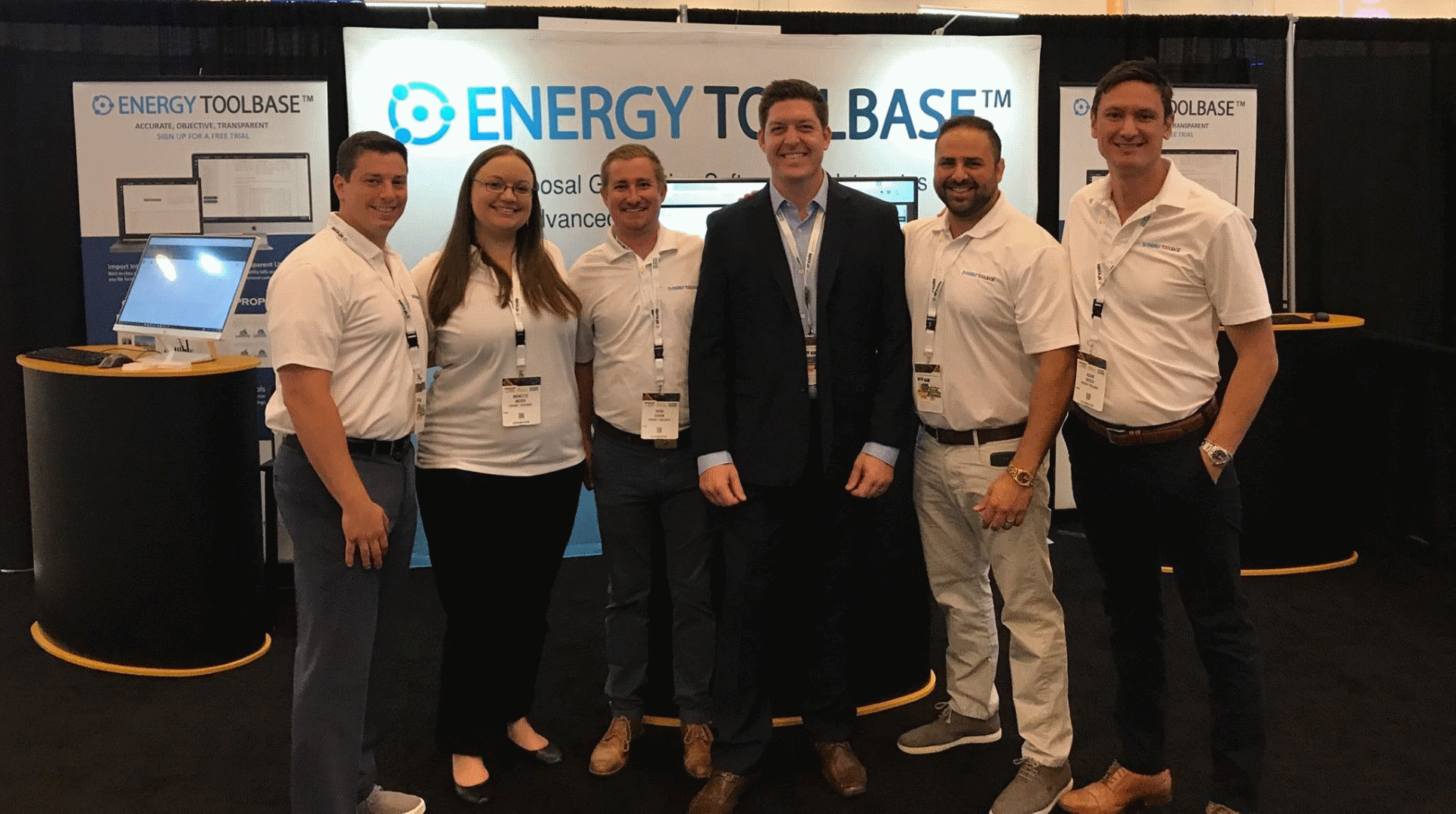 Visit the Team at Booth #608
A lot of our team is flying across the country for this event, including our CEO, VP of Sales, and our Account Management team. We are available to schedule meetings in advance of SPI. Simply email contact@energytoolbase.com to set up a meeting. Or simply feel free to stop by our booth whenever it is convenient for you; no appointment needed.
We are interested in hearing product feedback and client testimonials from current users. If you're willing to share your story of how Energy Toolbase has impacted your organization, we would love to hear it. Let Monette, our Marketing Communications Manager, know if you'd be interested in being featured as a customer testimonial on our website and/or on our social channels. Feel free to reach out to monette.meier[at]energytoolbase[dot]com or simply stop by booth #608 to share your story.
SPI is a great way to keep your finger on the pulse when it comes to industry trends, policy updates, new technologies, and overarching growth in the solar and storage market. We can't wait to exhibit again this year and meet with users, prospects, and partners as we continue our trajectory and embark on our next wave of growth.