Meet our Utility Rates Team - Why they're so important to ETB
by Sarah Wood on May 03, 2021
Energy Toolbase has always considered our utility rates team to be the backbone of our organization. In addition to upkeeping our ever-expanding rates database, which now spans over 70,000 unique rate schedules, our rates team provides direct assistance to ETB Developer users by creating new, user-requested rates or consulting with customers on different types of rate related inquiries. We also recently just released thev4 version of our ETB Developer sales and modeling platform, and the rates team was instrumental in helping to get it launched by QA testing and creating rates that have new data structures, including daily demand and real-time pricing. Lastly, our rates team is now a regular contributor on our monthly utility rates newsletter, which tracks the number of rates getting updated each month, summarizes key changes we're seeing around the country, and sharing the FAQs that have been coming up most often from our userbase.
So what exactly does the rates team do? The rates team's primary responsibility is to maintain an extensive, accurate database of solar and energy storage utility rates around the US and internationally. This includes both "global rate schedules", which are available to all users, and also "customer rates" which only live in a specific ETB Developer's account. Our team can you determine if it's most appropriate to use a global or custom rate for your customer and project. Our team is continuously improving its processes to validate the accuracy of our rates. And as part of our new v4 release, our team will also soon begin tracking and indexing the (NEM) Net Energy Metering specifications (e.g., $/kWh export rates, NBC's, and true-up cycles) on the rate schedule. Having an in-house utility rates team has always been something that has differentiated Energy Toolbase from our competition. We are directly responsible for the accuracy and understanding of the rates we track.
Our rates team works closely with ETB Developer users and our Account Managers to answer rate-related questions and create user-requested rates. We encourage our users to contact our rates team directly on a rate-related issue (and include your Account Manager on the email) at: utilityraterequest@energytoolbase.com. Our rates team is generally available for zoom calls during business hours, which is 8 am – 5 pm EST. Our team is accessible and knowledgeable on all things rates, so don't hesitate to reach out, whether you're a brand new user or you've been with Energy Toolbase (ETB) for 7 years!
Meet our Utility Rates Team!
Most of our utility rates team is based out of our Stuart, Florida headquarters and our team has grown quite a bit over the years. We wanted to introduce our rates team, so you have a face to go with the name when you interact with them over email and on the phone.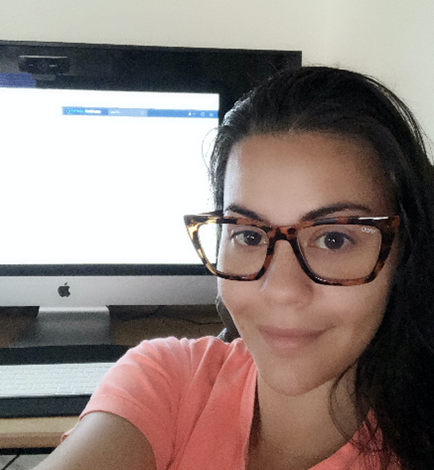 Allison Diefenbach

Allison is a Utility Rates Specialist and lives in Canyon Lake, Texas but is originally from New York. Her favorite thing to do is spend time with her family. Allison, her husband, and two children enjoy spending time outdoors going to parks, camping, and swimming, but love to curl up at home together to watch movies/tv together, and munch on snacks. Allison is currently working on activating our utility rates global database and creating custom rates as well. Her favorite thing about working at ETB is the culture. "We all work cohesively as a team, despite being remote. Everyone wants you to be successful and is so helpful. I have never been happier elsewhere."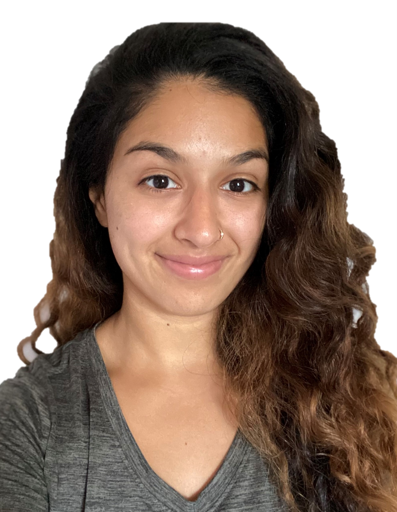 Cheyenne Arana

Cheyenne is a Junior Utility Rate Specialist that started at Energy Toolbase in November of 2020. Originally from South Florida, Cheyenne graduated with a BA in Alternative & Renewable Energy Management from Everglades University in Boca Raton. She has always been a lover of the environment and wanted a career where she can preserve our world for future generations. "I am very grateful that ETB came across my path as this company is full of passionate people that are all working to achieve something great!" In her spare time, Cheyenne enjoys to fire spin, aerial yoga, and trying to be out in the sun as much as possible.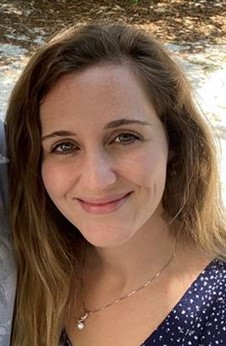 Erin Christensen

Erin is originally from and currently residing in sunny South Florida. Although she doesn't partake in these activities often enough to call them hobbies, she really enjoys boating and being at the beach. Time spent outdoors, especially near the water, makes any day a great one. Erin joined Energy Toolbase in October of 2016 and is currently a Senior Utility Rate Consultant. Her responsibilities include ensuring the accuracy of our rates database, addressing user questions and requests, sharing information through webinars and writings, and coaching junior teammates. What Erin enjoys most about working at ETB is the ever-changing solar industry, always learning something new, and the standout company culture, "it is truly such a blessing to be surrounded by such a supportive group of people."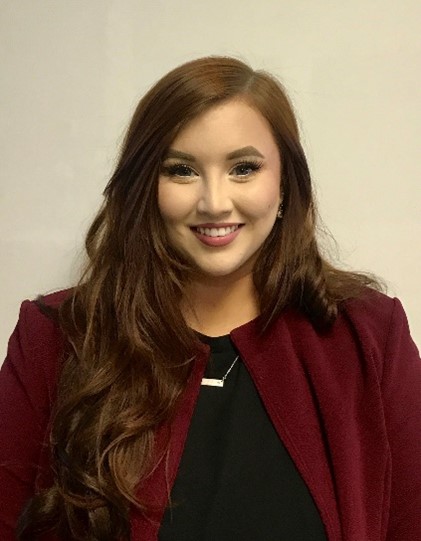 Erin Hickey

Erin is a newer member of the Energy Toolbase team as a Junior Utility Rate Specialist. She is originally from New York and loves the cold weather. Erin graduated from the University of Central Florida for Advertising and Public Health. She loves to spend time with her 17-year-old Maltese named Buster, who is named after the bunny in the kids show "Arthur."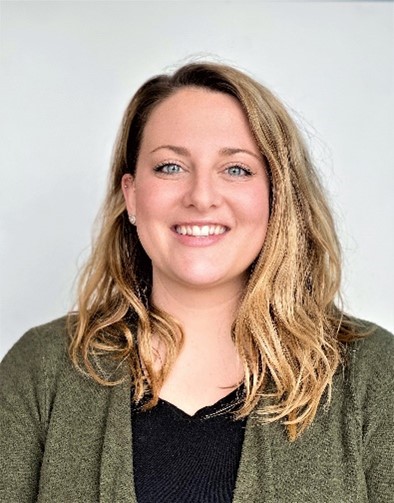 Jorie Rottman

Jorie is a Senior Utility Rate Consultant who is originally from St. Charles, Illinois but moved to Palm City, Florida where she has lived now for 16 years. In her free time, Jorie loves boating, fishing, softball, and taking on new adventures with her three-year-old son. What Jorie loves about Energy Toolbase is the thoughtfulness and attentiveness to every detail about work and personal life, offering nothing but support in both areas. From job recognition, team involvement to Sick Days, PTO, and general compassion when life throws those curveballs.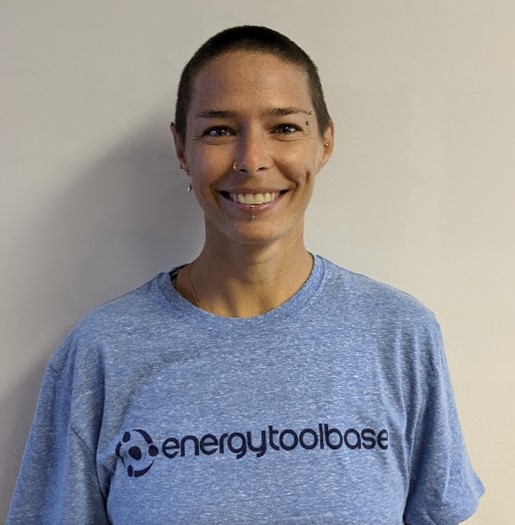 Rebecca Poznansky

Rebecca is a Junior Utility Rate Specialist at ETB. She loves how welcoming and helpful everyone has been over the past few weeks. Everyone has made this time of learning and settling in such a pleasure. She is originally from Staten Island, New York but has lived in Florida since 2006. Rebecca's main hobby is playing Ultimate (frisbee), but also loves cooking, baking, and being out on the water (kayaking and paddleboarding). She is looking forward to her future here with ETB!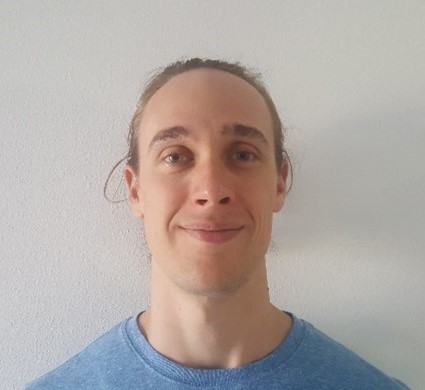 Ryan Webster

Ryan is a junior utility rate specialist at Energy Toolbase. He helps maintain our rate database by ensuring that rates are updated with the correct information each month. Ryan was born and raised in Florida (originally from Palm Beach). Some of his hobbies include chess, running, and Olympic-style weightlifting. Ryan enjoys working for ETB because of the commitment to excellence that permeates throughout the company, especially within the rates team.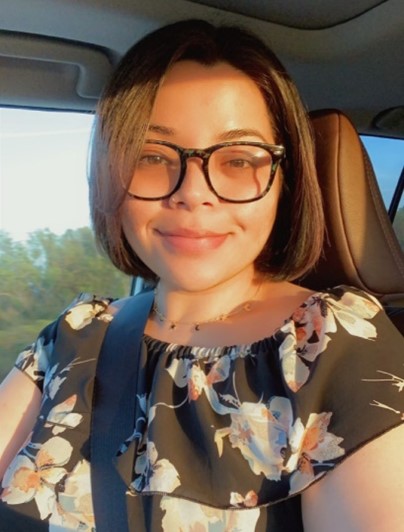 Vanessa Aguirre

Vanessa is a Junior Utility Rates Specialist and is new to ETB. She is originally from California, but has lived in Florida for the majority of her life and has never experienced true seasons. She is bilingual and loves being outside whether it is day or night. Vanessa has also recently started Brazilian Jiu-Jitsu and enjoys learning about space, astrology, history, and cars.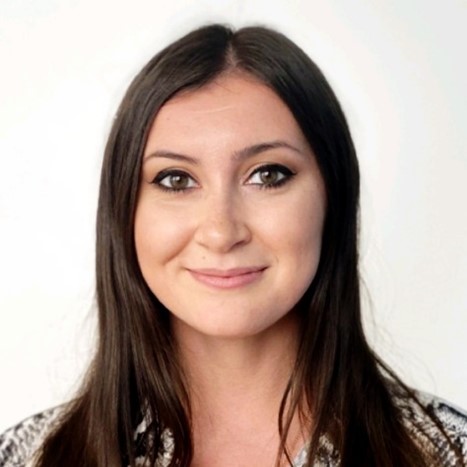 Yulia Krivchenkova

Yulia is a Utility Rates Team Lead at Energy Toolbase and is originally from Moscow, Russia but currently resides in Florida. In her free time, Yulia loves to do makeup and travel whenever she can. Yulia loves working for ETB because of the kind, driven, and talented people who make the job enjoyable. We all share the same vision, goals, and mindset which is extremely motivating and inspiring!