Energy Toolbase Has Another Successful Year at Intersolar 2023
by Lindsey Paulk on Feb 21, 2023
The Energy Toolbase team just wrapped up exhibiting at the Intersolar North America conference in Long Beach for the ninth consecutive year. While there was so much to see, from new technologies, hundreds of exhibitors, networking events, training sessions, and more, the Energy Toolbase team was most excited to connect face-to-face with our customers. These conferences give our team the opportunity to showcase new product offerings and features within the ETB Developer platform, discuss upcoming projects, and most importantly, receive feedback to continue improving and offering the best products.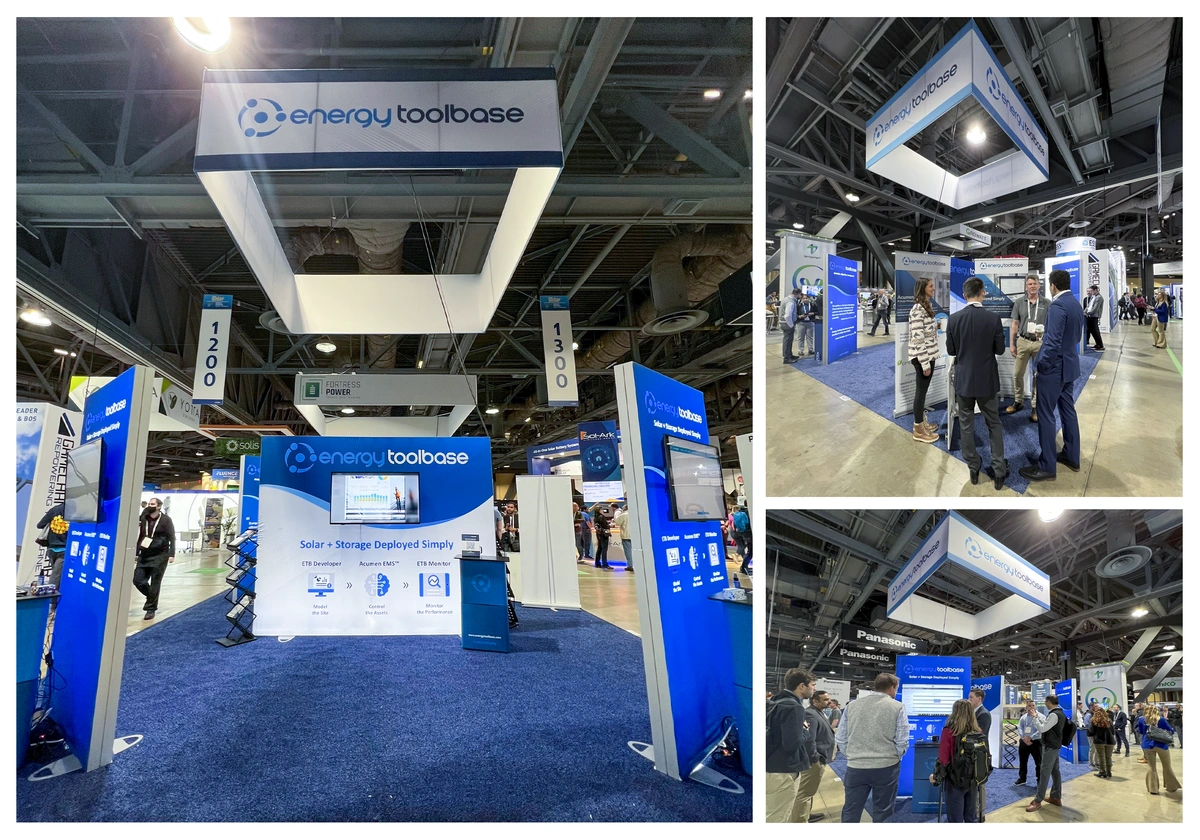 NEM 3.0 takes center stage at Intersolar
The show floor was abuzz with conversations about the impending NEM 3.0 changes. With implementation less than two months away, many people stopped at the Energy Toolbase booth to discuss what changes they should see and how to prepare – because now is the time. Our team has studied and analyzed the implications that NEM 3.0 will have on projects and offer a complete solution within the platform for modeling NEM 3.0 project scenarios. Our team has shared all of our data with developers across California in our'Complete Guide to NEM 3.0 in California' and developed aNEM 3.0 Summary Report Document Template showcasing how project economics will be affected by these impending changes.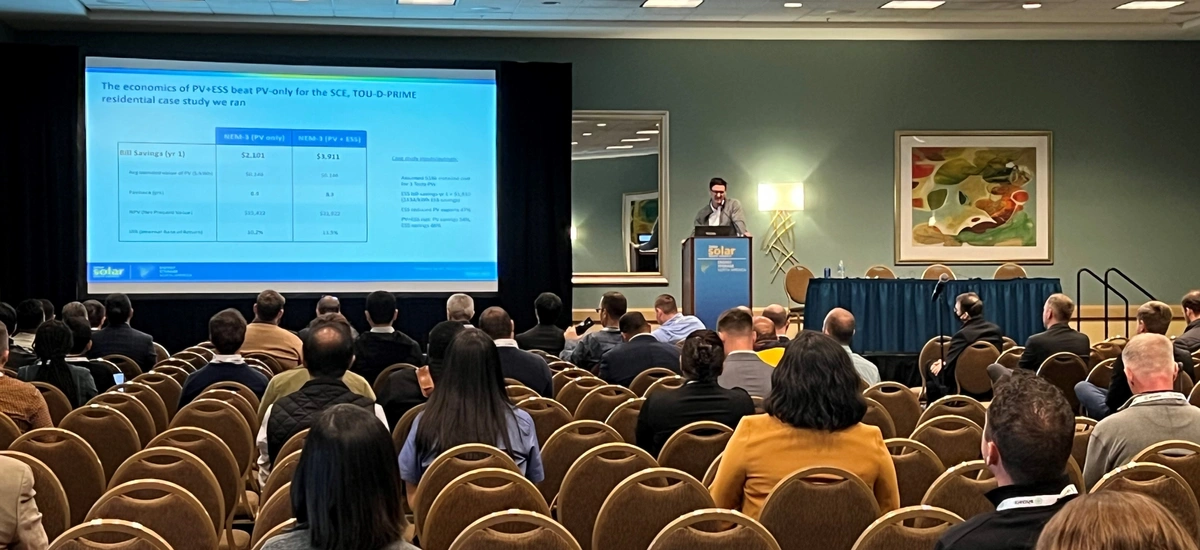 ETB's VP of Business Dev. Adam Gerza gave a training session about the state of California's energy storage market and what's impacting it, including NEM 3.0
We were encouraged to see and hear all of the excitement surrounding energy storage and the expected growth the market will see in 2023. Our product offerings will continue to support developers in modeling, controlling, and monitoring their solar + storage projects. We will see you in Vegas for Solar Power International!