An important message from our President regarding COVID-19
by Reid Wuntke on Mar 16, 2020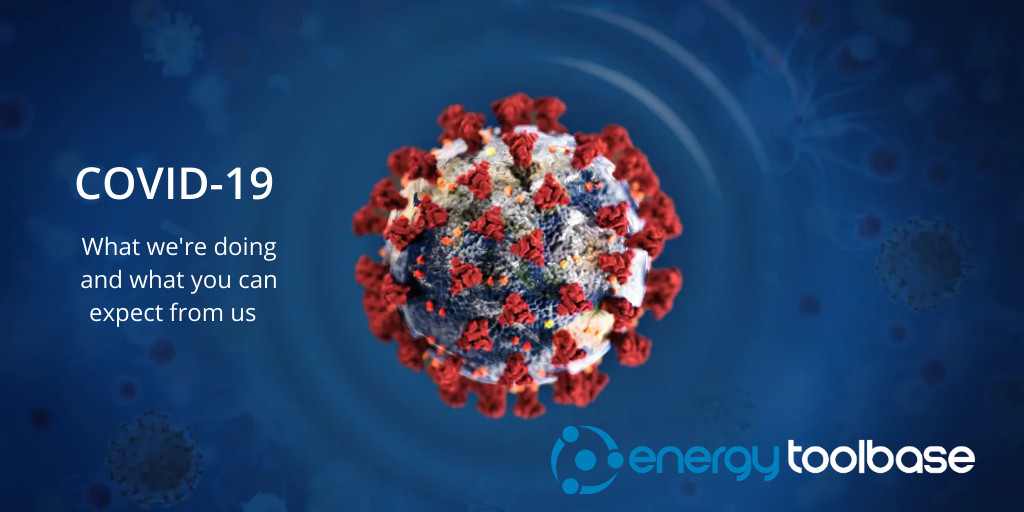 COVID-19 has quickly become a global issue that we take seriously. Despite how it is impacting travel, social interactions, and the broader economy, COVID-19 will not have an impact on your experience with Energy Toolbase. Your day-to-day use of Energy Toolbase and interactions with our wonderful account management team will not change.
Energy Toolbase has and always will be a company that is supportive of remote work. As a result, the very nature of our business culture and our cloud-based platform means that we are able to efficiently transition our company to remote working conditions.
With small, distributed offices away from major metropolitan centers, we are continuing to encourage our team to work remotely and self-isolate as required, based on the recommendations issued by local governments, health authorities, the CDC, and the WHO. As conscientious members of society and as a company, it is our responsibility to play our part in curbing the spread of COVID-19.
We have ensured that every Energy Toolbase team member has the tools they need to work remotely, and this is not new to us. As such, your day-to-day experience with Energy Toolbase will not be impacted by COVID-19.
Please do not hesitate to get in touch with our Account Management team if you have any questions or concerns. We're here for you.


All the best to you and your loved ones during this time.


Reid Wuntke
President
Energy Toolbase